4M / 1F , 90 min
Since the year 2000, the citizens of one town have abandoned nearly fourteen hundred boys in the Utah Desert. They are called the Lost Boys of Utah. EXIT 27 is based on their stories.
"EXIT 27 is by far the best original play to be produced this season. Remember the name Aleks Merilo. He has written one of the most astounding, suspenseful, and enlightening plays of the season... Merilo's play is a modern-day masterpiece."
-- Houston Chronicle
"EXIT 27 is an emotive, resplendent, efficacious, and sensational night of ardently provocative theatre."
-- Broadway World, Houston
"Rarely does a piece of theatre stick with me for days to come... make me grapple with my own understanding of right and wrong as well as haunt me emotionally."
-- EmergingPlaywright.com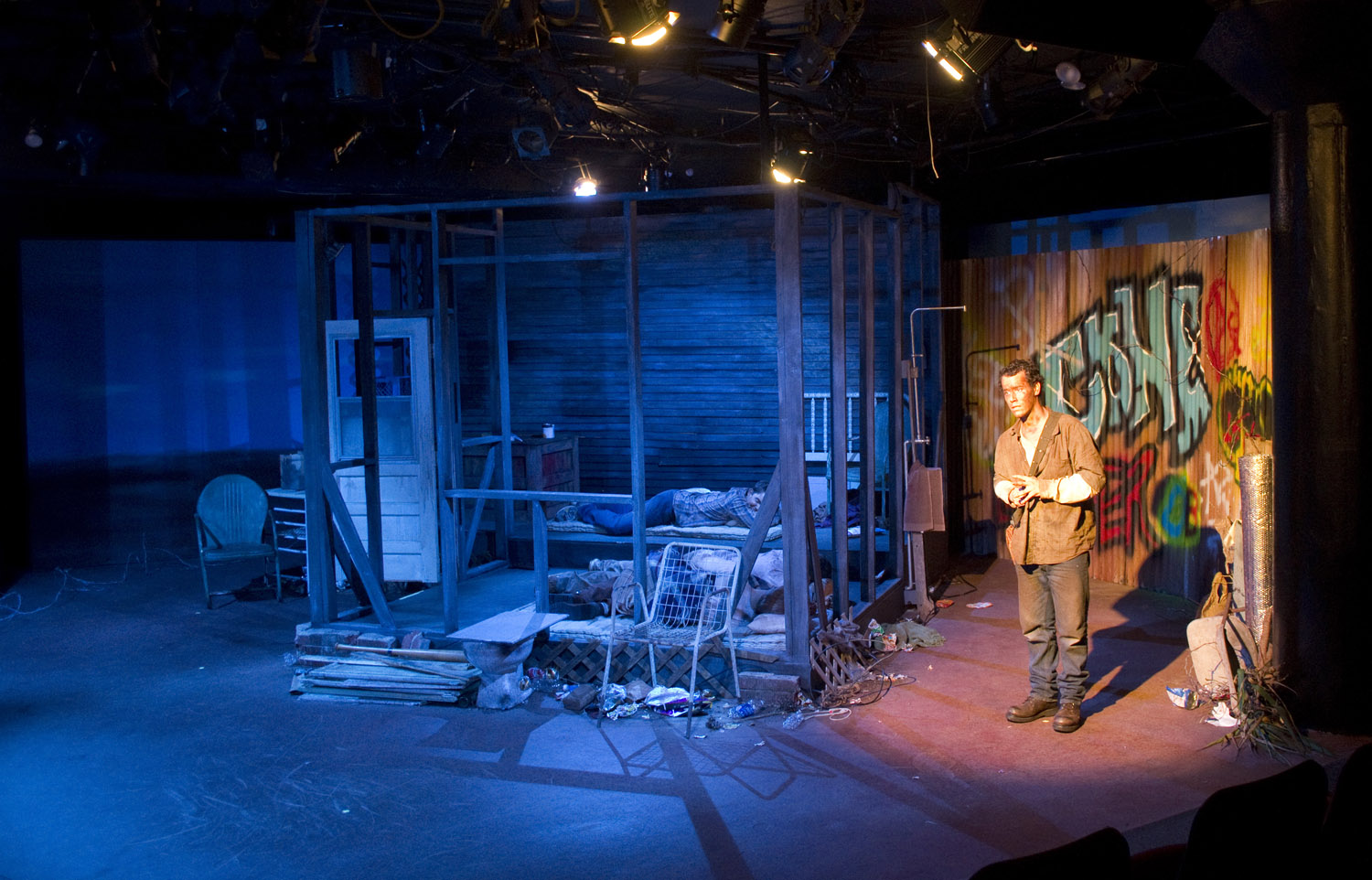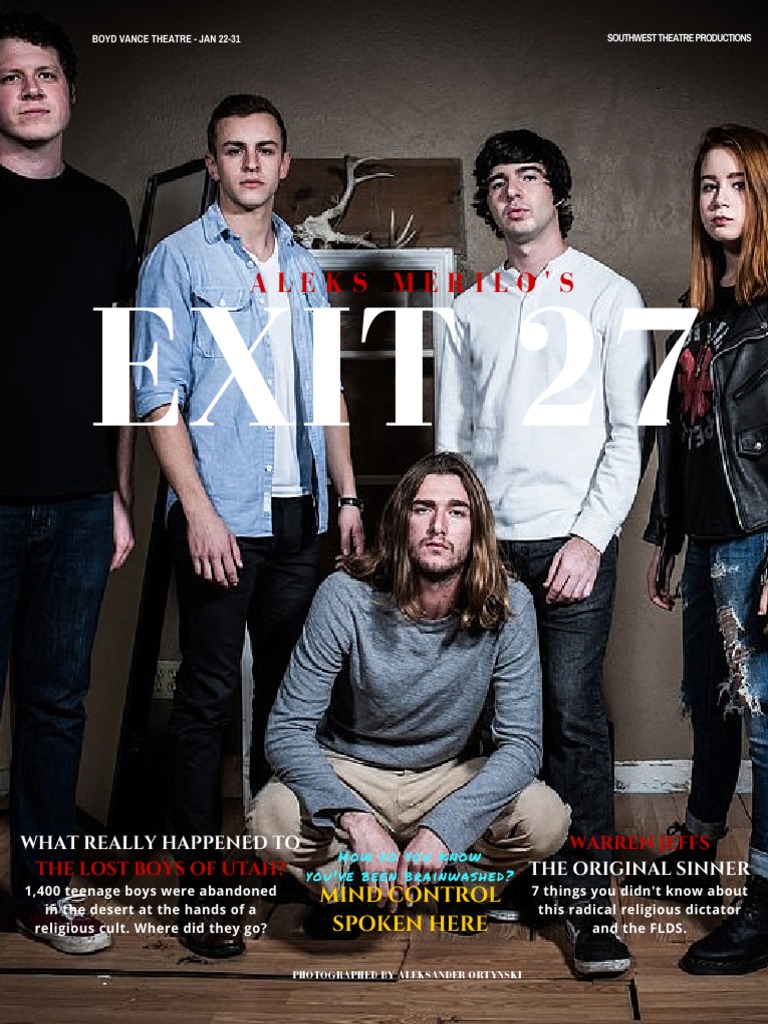 P r o d u c t i o n s :
South Eastern Louisiana University, Hammond LA, 2020
The Kennedy Center American College Theatre Festival, Des Moines, 2017
North Hennepin College, Minneapolis, MN 2016
Southwest Stage Works, Austin, Texas, 2016
The Landing Theater, Houston, Texas, 2013
The Sanguine Theater, New York City, 2013
A w a r d s :
Winner, the Inkslinger prize, 2019
Broadway World, Houston "Best new play", 2013
Winner, CoHo's NEW x NW playwriting competition, 2013
Winner, Sanguine Theater's Project Playwright, 2012
Top 10 Finalist, The Woodward/Newman Playwriting Award, 2012
John Goode Fellowship, Karlova University, Czech Republic 2010
s t a g e d r e a d i n g s :
Coho Productions, Portland, OR, 2013
The Landing Theatre New American Voices Play Reading Series, Houston, TX, 2012
Urban Stages Off-Broadway Theater, NYC 2011
The Last Frontier Playwriting Conference, Valdez, AK 2011